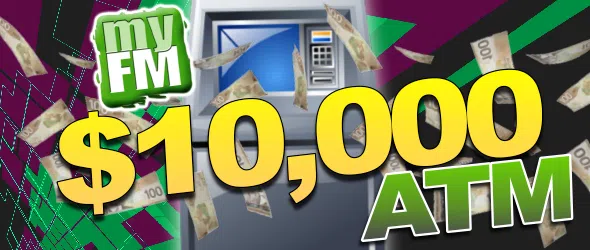 The myFM ATM is packed with loads of FREE CASH!
 Every weekday listen for your cue to call at
Between 7:30 and 8:00 with Jamie and Meg
Between 9:30 and 10:00 with Jessica Bilson
Before you break for lunch, between 11:30 and Noon.
Between 1:30 and 2:00 with Dave Divine
 Work with your family and friends to keep track of the guesses to
WIN YOUR SHARE OF THE CASH!
The myFM $10,000ATM
brought to you locally by